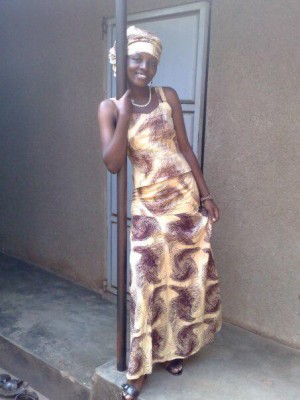 Today it is guest author's Fionah's turn. She will tell you about Christmas in Uganda. I have to admit, I had no clue about how Christmas is celebrated in Africa. So I was really excited about what Fionah has to share:
The excitement starts around end of November where prices on food, clothing etc. get high as the demand is also high in this period.
The Streets in the cities get filled up with xmas decoration and people from all over Uganda come to do their xmas shopping.
Many people have tried their best to save up some money from their farms and small jobs to have fun for xmas.
It is always a family gathering where the whole family will gather together in the parents' home with inlaws and grandchildren.
Culturally the sons' wives have to come to the men's families as that's where they belong to after marriage.
Many people will have to buy new clothes for Xmas Eve. The men have the responsibility of buying their wives a new Xmas dress. In the old days some women even left their husbands, if they didn't get a new dress for Xmas.
Also many children get something new to wear. For most kids that is the only time of the year where they get new clothing or shoes.
Apart from the clothes, most families don't give presents as it is too expensive.
Families gather from the 21st December or before – depending on their  jobs.
Many families, specially in villages cannot afford to buy meat on a daily basis – it's not part of their normal diet.  But at least 70% of the families will eat meat on Xmas Eve. Long term savings are used and people will sell food e.g. a bunch of green bananas to buy something special for that day. Buying meat on this day means a lot.
Many families with limited financial means will eat good food (things they don't usually eat) during the Christmas season.
The 24th is a big market day for the final Xmas shopping. Especially the meat – used on the 25th for the Xmas dinner – is mainly bought on that day, since the majority of people don't own a refrigerator.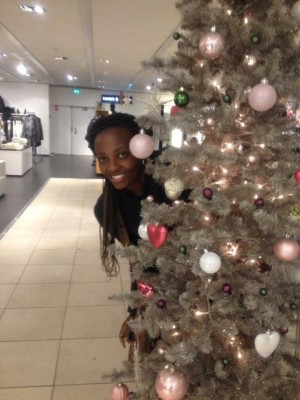 In the afternoon of the 24th people put up either their plastic Xmas trees or they cut a piece of Thuja tree as a Xmas tree.
The 25th is the big day. In most families the women get up as early as 6 a.m. to start the cooking. In some homes the men will leave for the bars at 8 a.m. and come home for lunch around 12 noon!
Most families go to church on Xmas day and then have lunch.
Families eat, drink, dance ,talk and have fun from lunch time until they cannot dance anymore. The men normally leave again at some point and go to bars to drink until the next day.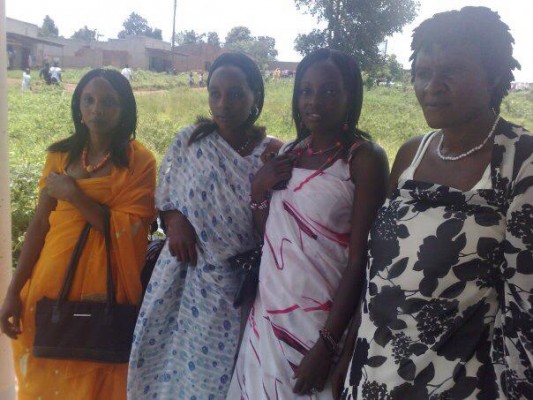 Thanks so much for sharing Fionah! I have never heard about Christmas in Uganda before and I think it sounds really interesting. I hope you have a great Christmas time together with your family and that you will get a very nice piece of clothes.