13 Santa Clauses in Iceland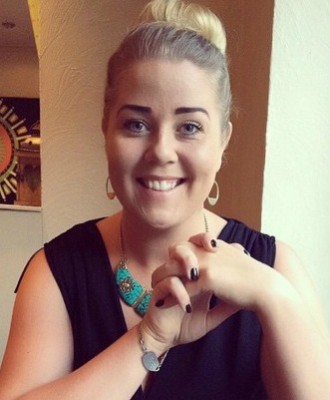 13 Santa Clauses sounds a lot to me.
Tinna from Icland will tell you today what it is all about. Tinna  has moved from Iceland to do something different in her life and to study structural architecture in Copenhagen.
She is a friend of a friend and I think it is really great that she volunteered to tell you a bit about the 13 Santa Clauses and other Icelandic Christmas traditions.
In Iceland, our christmas preparation starts 4 sundays before christmas, when the Advent starts. We light one candle on each Sunday for four weeks. Most people start to decorate their houses when the Advent starts, and finish decorating and putting up the Christmas tree on the day before christmas, called Þorláksmessa.
We have 13 Santa Clauses, called the Yule lads. Children place a shoe in the window and then the Yule lads come from the mountains, one by one, 13 nights before christmas, and leave presents or rotten potatoes – depending on the child's behavior – in the shoe.
We celebrate Christmas on Christmas Eve, the 24th of December. The family gets together, and the dinner is served at 6 p.m.. Most people eat pork for Christmas Eve, or ptarmigan bird. For desert, we have a rice pudding with warm cherry souse, called ris ala mande, which is a danish tradition that we have adopted. After dinner, everybody opens up their presents, and then you enjoy your evening with your family, playing cards and eating chocolate and cookies.
The following two days – Christmas day, and the second day of Christmas as we call them – people get together with their relatives and enjoy good food and each others company.
Our Christmas last for 13 days, starting on the 24th and ending on the 6th of January when all the lights and decorations are taken down. We then get together for a bonfire where we say good bye to Christmas with fireworks.
In Iceland, Christmas is taken pretty seriously. We decorate the whole house. It has to be spotless on Christmas Eve. We buy the best food and give gifts to the whole family. Everyone has to wear a new item of clothing, otherwise it is said the the "Yule cat" will come and eat you. He is said to live with the Yule lads parents and lurk around the snowy countryside, looking for people that haven't received a new item of clothing.
This is how the Yule lads look (and sound) like:
Thanks Tinna for sharing your traditions – and merry Christmas to you and your family. Hope the Yule lads bring the right things!
13 Yule lads sounds good to me – the more the merrier I would say. What do you think about Icelandic Christmas traditions?