Hey there world goes live!
Hey there world is going live – finally!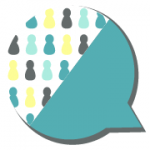 After quite some months of extensive thinking, designing, interviewing, creating, re-designing, changing, and at one point writing it is now finally time to launch Hey there world. The blog about cultural diversity.
Read in the About section what Hey there world is all about and why I decided to start this blog.
I am really curious and excited to see what will happen with Hey there world and hope you get inspired to share your stories and experiences with me.
So – how does it work?
From tomorrow onwards Hey there world will for a whole month report on one topic – the close-up of the month. That can either be a culture or a certain topic, looked at from different cultural perspective. The starting month will deal with Germany. That´s the culture I come from and I probably know most about.
Every Sunday you will have the chance to meet a person who looks at his or her own culture or has experience with the close-up of the month. Some of the interview partners have lived or still live abroad or have made certain experiences that gave them the chance to look at things through different glasses. All of them have one thing in common – They would like to send greetings to home.
For those of you who are really in a hurry … there will always be some "facts and must-knows", which you can find under culture to go.
Mind the gap – oh yes. We all should. Therefore you will find some hints in this section that you might find helpful.
Well and then we have bits & bobs. All those little things that we come across and that tell us so much about cultural diversity. From Stereotypes to books, music to fashion, food to traditions or TV.
Well, what more should I say …. – now you really only have to sleep one more time and then the first blog post will be available. A bit like christmas, isn´t it?