With 95% of the population being Buddhist there is not much to say about Cambodian christmas traditions.
But still – due to many tourists spending Christmas and New Year's Eve in Cambodia they have Christmas trees.
I was very amazed by this model.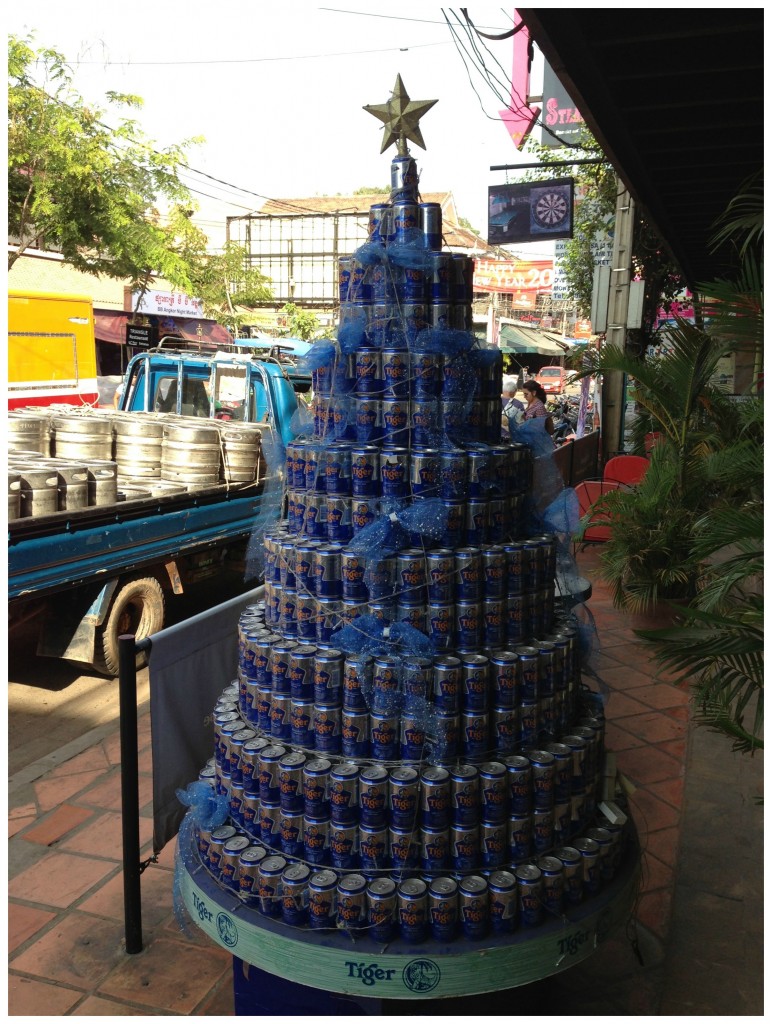 Is this your kind of Christmas tree? How does yours look like?