Twelve dishes for Christmas Eve in Poland
Food is an important part of the polish culture – and Christmas Eves are a lot about eating.
The dinner starts in most families after the first star appears in the sky. It symbolizes the birth of Jesus and therefore a lot of candles are lit and the atmosphere is cosy.
A traditional polish Christmas Eve supper consists of 12 meatless dishes. They represent the 12 apostles and are served in variations in almost every polish family.
They always consist of some of these: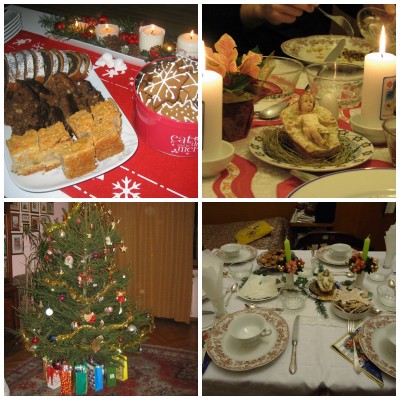 – soup (borsch or fish soup)
– several fish dishes (carp or herring is commonly used)
– Dried or pickled mushrooms
– Sauerkraut with peas
– Pierogi (filled dumplings – e.g. with sweet cabage, poppy seeds etc.)
– Paczki (donoughts filled with jam)
My favorite are the Pierogi. They are so good!
Also the rest sounds very good to me!
What are you having for Christmas supper this year?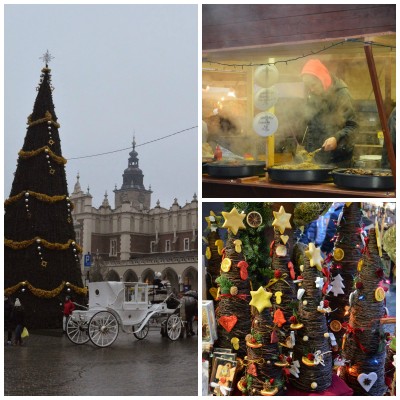 By the way. If you happen to be in Poland around Christmas time I highly recommend you visit one of the many Christmas markets – to buy some decoration, try the amazing food or just enjoy the atmosphere.