Christmas decoration in Stockholm
Do you know the IKEA commercial where they throw out the Christmas tree – I think they call it Knut.
Well, in Stockholm a few years back I saw this…..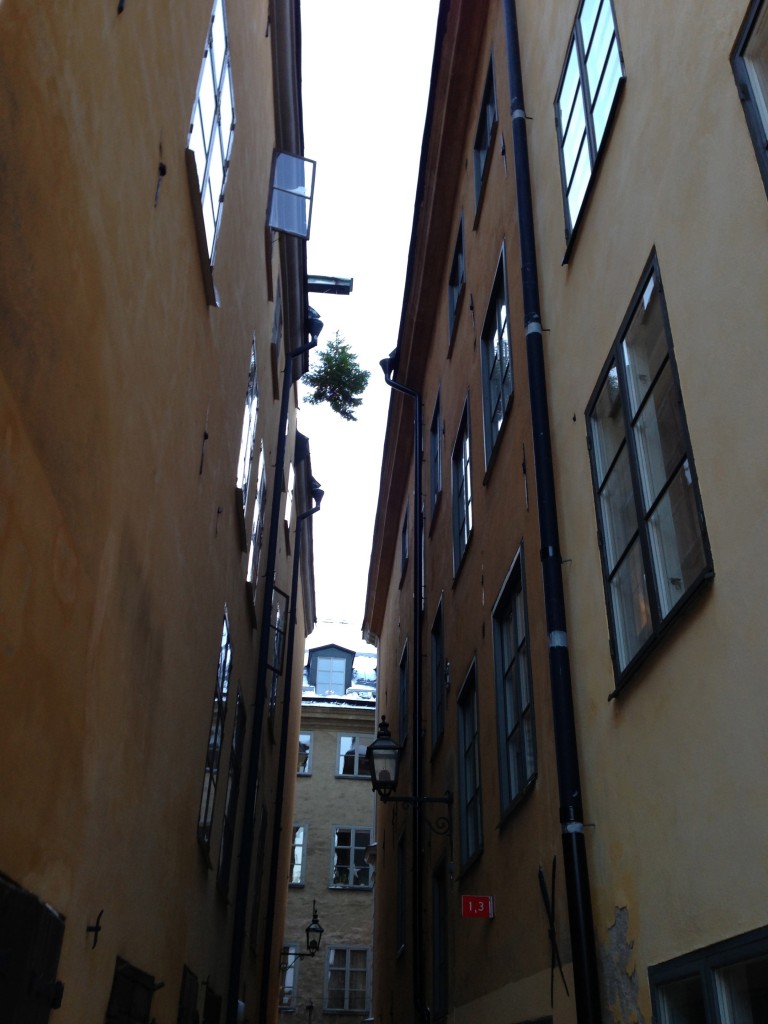 Why would somebody hang a Christmas tree outside of their window? Nice decoration? No space?  It is a miracle to me until today.
Maybe you can reveal it to me?